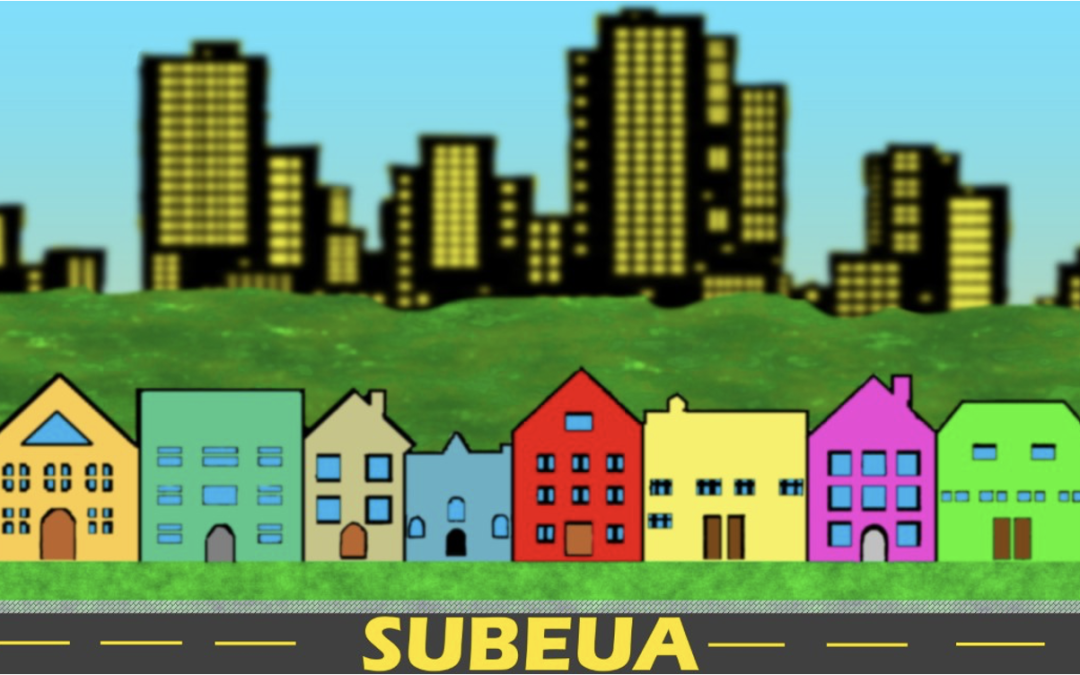 Dispositif de financement
Programme de la commission européenne ERASMUS+ KA220
Dates de début et de fin
Janvier 2022-Décembre 2024
Porteur du projet
Mauricette Fournier
Référent scientifique UMR Territoires
Mauricette Fournier
Membres de l'unité impliqués dans le projet
• Franck Chignier-Riboulon
• Eric Langlois
Partenaires
• Université Clermont-Auvergne, UMR Territoires (Clermont-Ferrand, France)
• Palacký University (Olomouc, République Tchèque)
• San Diego State University (Etats-Unis)
• University Duisbourg-Essen (Allemagne)

Aires géographiques
France
Europe
Amérique du Nord
Urbanism and Suburbanization in the EU countries and Abroad: reflexion in the Humanities, Social Sciences and the Arts
The project addresses a common educational need by means of establishing and developing a cooperation partnership between experts on urban and suburban culture from four research universities from the EU and the US.
The project reflects the massive development of urban and suburban culture in European countries and North American countries as well as the growing diversification of the issues in the area of mobility, growing class and ethnic diversity of urban and suburban communities, inclusion and exclusion issues, commuting challenges, construction of urban and suburban identities in the domestic and public space, and sociocultural challenges of back migration from suburbs to cities in Europe and North America.
The current state of research and education about the urban and suburban culture suffers from lack of multidisciplinary and transdisciplinary perspective that would link research findings of individual disciplines of the humanities, social sciences, and natural sciences and transfer them into digital education processes.
The project surveys the existing research and subsequently provides transdisciplinary synergy of the knowledge about the state of urban and suburban culture in EU countries in comparison to the situation in North American countries.
Experts from the four partner institutions will share ideas and provide transdisciplinary solutions to the education and communication of the current and future challenges of European and American urban and suburban culture.
Team members will draw on their expertise in the fields of history, literary and cultural studies, sociology, anthropology, urbanism, ecological sustainability, architecture, art history, social and cultural geography and digital geoinformatics.